A lot has happened since my last post! I am now 23 years old and am over halfway through the semester!!!! Hooray for being on the tail-end of the semester!
Halloween was fun this year! I have never lived in a house in a neighborhood so I have never gotten to experience the awesomeness that is trick-or-treating!  Even as a child, I didn't get to go trick-or-treating because we lived so far out in the country!  This year was definitely my year!  We didn't dress up, but we DID have lots of candy and we did pass it out!  Grant and I even carved a pumpkin to put on the front porch so that everyone would know where the candy was!  I have decided that my favorite costume of the evening was a little turkey! Here is our front door and our initial pumpkin!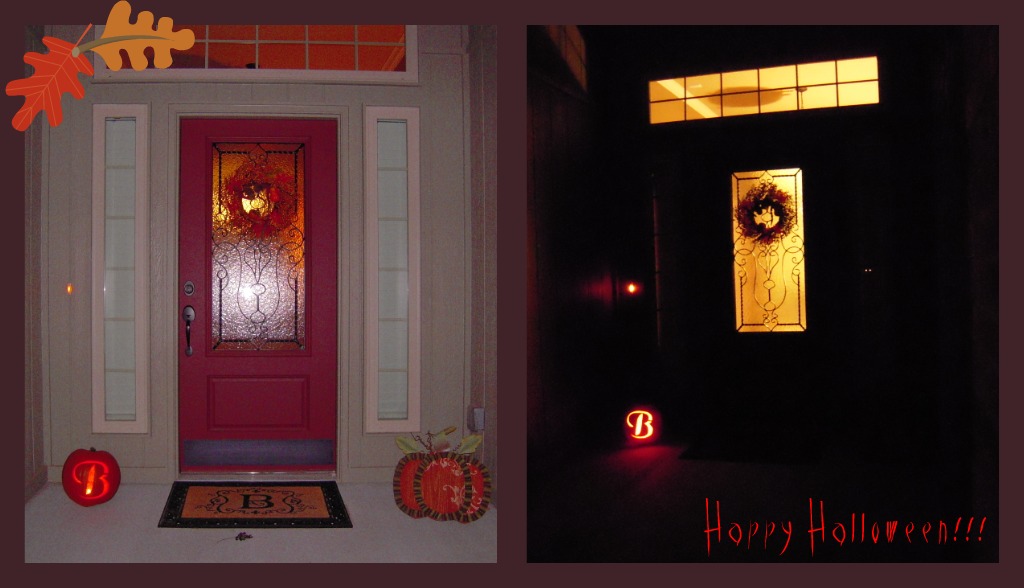 I just finished a Head and Neck Anatomy exam! I am so glad that it is over and it feels like this semester is finally winding down! We have 2 weeks of finals starting the 2nd week of December, but we don't have anything too eventful until then, so this weekend I am going to try to relax a little bit this weekend and enjoy my family!
I will try to post this weekend about my small birthday celebration!
I hope everyone enjoys this wet, fall weekend!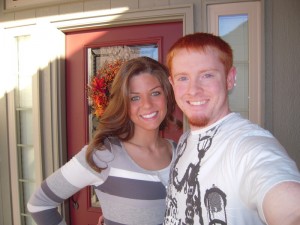 ~Cynthia