I wanted to post to wish my sweet husband, Grant a happy birthday! Since I am posting this at the end of his birthday, I thought I would share how he spent his birthday!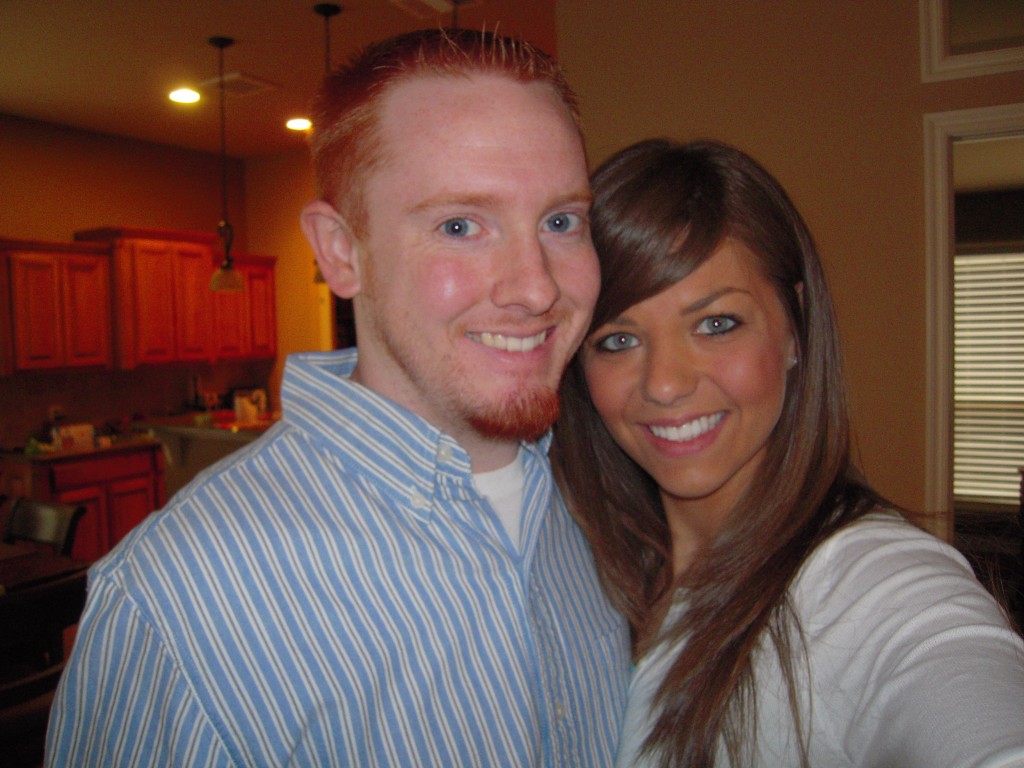 Me with the sweet birthday boy!
We started off the morning at church, Grant worked the video camera thing at church this morning. When I was younger, if it was your birthday, you got to pick what you wanted to eat for dinner. I thought it would be fun to just make a day of it and let Grant have whatever he wanted for any meal! After church, we headed off to Pizza Hut to pick up some pizza (Grant has decided that Pizza Hut is his favorite pizza) and then he spent the afternoon playing Xbox while I was baking his birthday cake!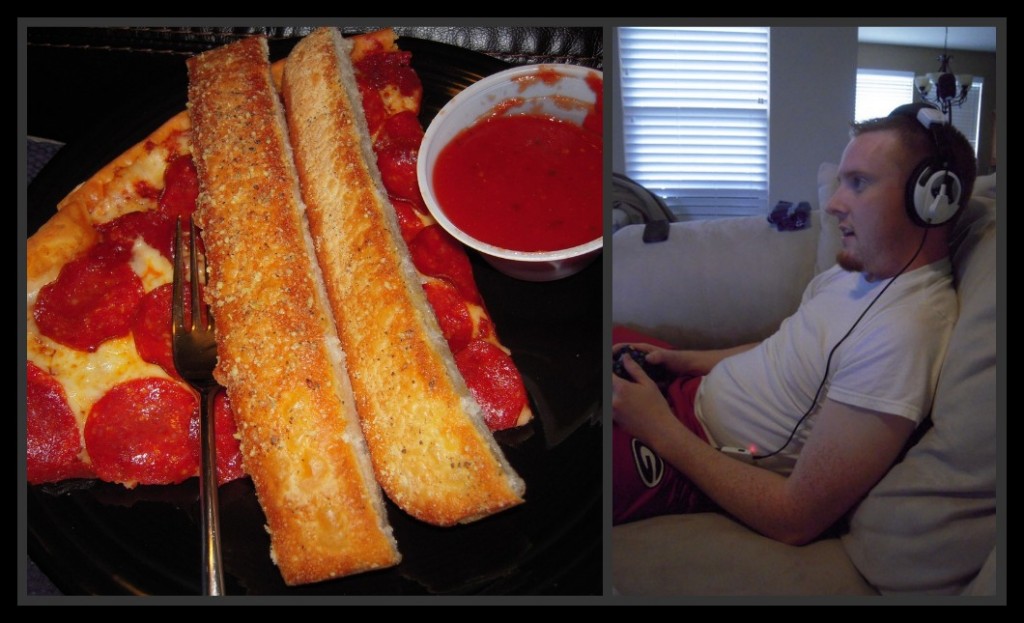 For dinner, we decided to make a visit to PF Chang's. We have only been to PF Chang's once before but it was a couple of years ago and Grant really enjoyed it so we thought this would be the perfect occasion to make another visit. My sister and her husband joined us for dinner! It was great fun, it has been quite a while since we've all hang out together because school and work keep us all so busy.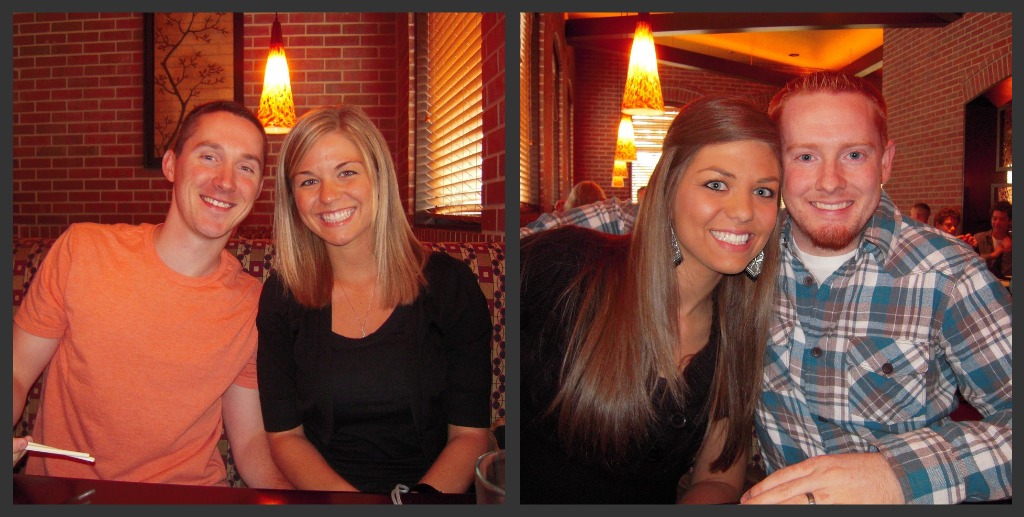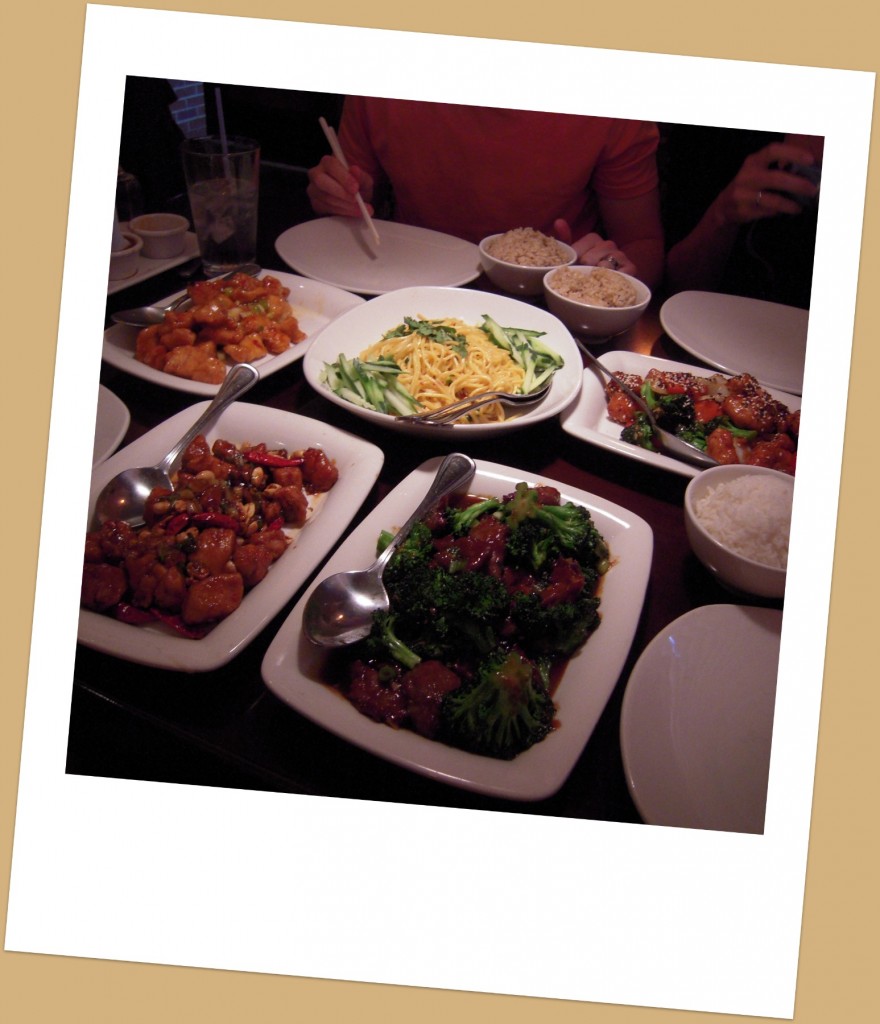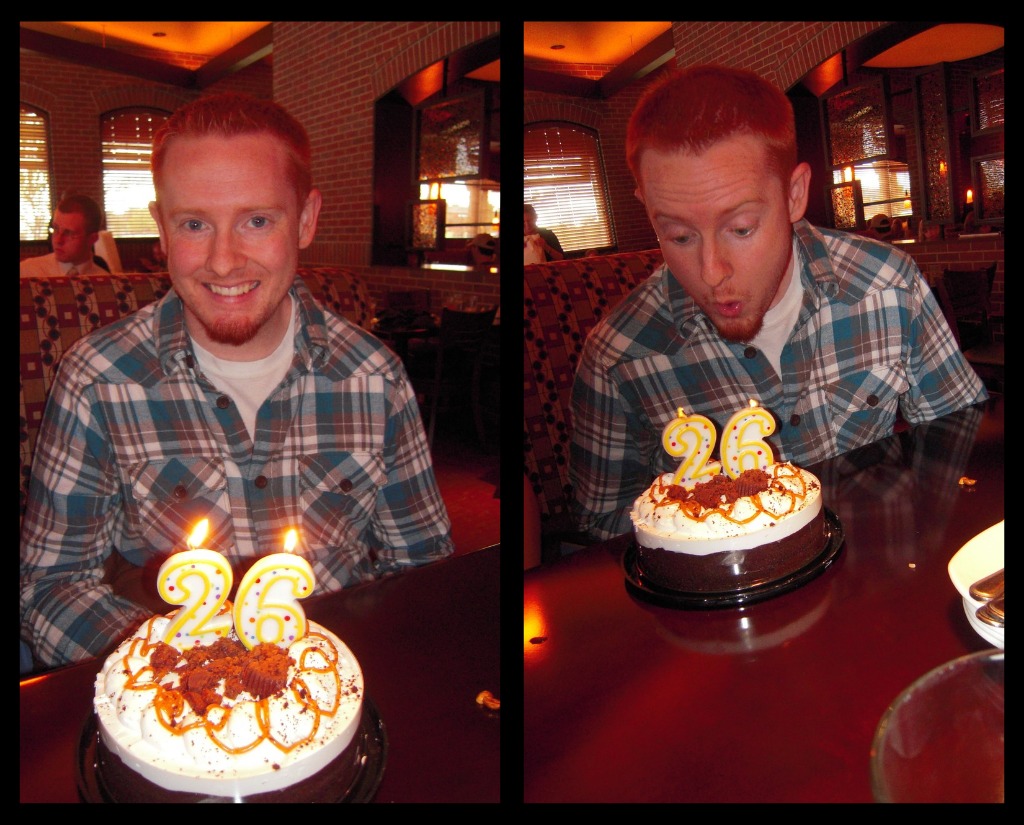 Alison and Johnnie brought along a cake so Grant could blow out some candles at dinner! I didn't get a picture of their gift to Grant but hopefully Alison got some and I can share them later! Grant and Alison always buy each other gag gifts for their birthdays!
Once we got home, Grant got to open his presents! Here is what he got: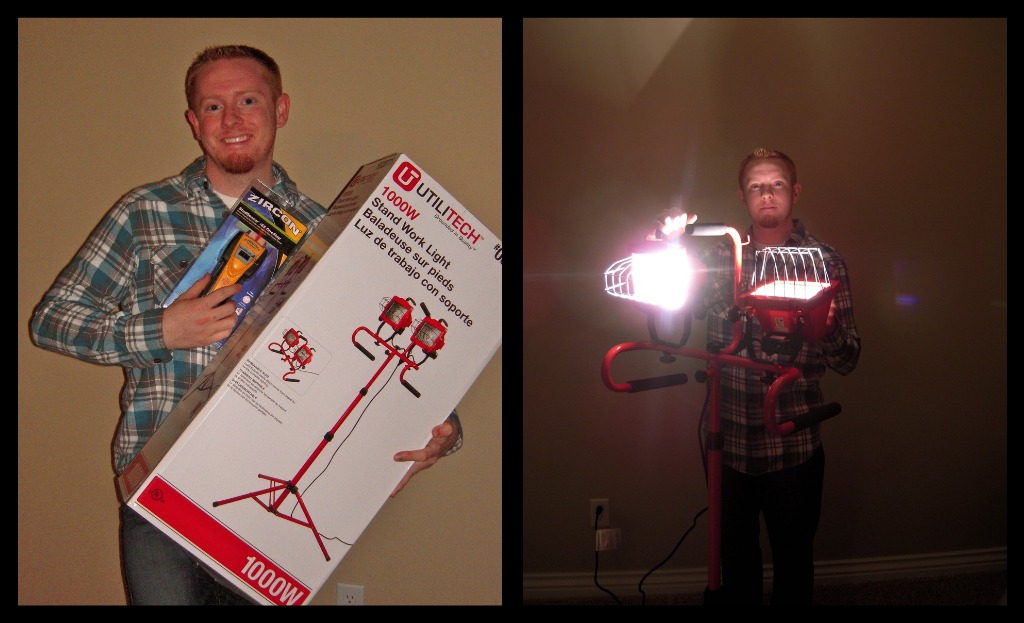 He got a good stud finder and work lights!
We ended the evening with Grant blowing out the candles on his birthday cake that I made him. Grant wanted a lemon sheet cake! I didn't have a pan for it, but I did the best that I could. It wasn't pretty but he said it was really good (I don't like lemon cake so I can't speak for it).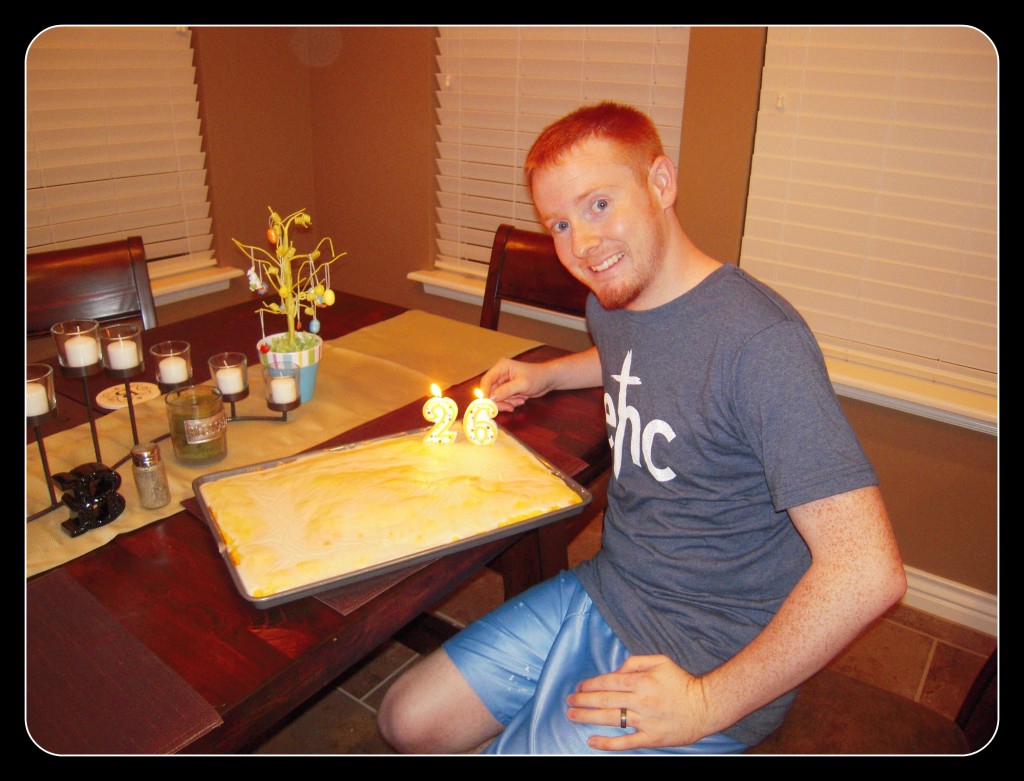 I think Grant had a pretty good day! I could get really sappy here and tell Grant how much he means to me and how much I love him and how incredibly amazing and handsome that he his, but I will spare you all the mush! I will just leave with this:
HAPPY BIRTHDAY, GRANT! I LOVE YOU SOOOOOOO MUCH!