It has been a very exciting and boring few days around here! The first HUGE snow storm of 2011 happened overnight on January 31st-February 1st.  I was out of school on Tuesday and now today on Wednesday! The snow ended around noon yesterday, but the wind was absolutely insane so we were having a "ground blizzard." When the sun came out, we decided to head out and shovel a little of the driveway off… just to kind of work on getting a little of the ice off the surface of the driveway. By the time we headed back inside, the driveway was already covered back over because of the blowing snow. The wind chill was -15 degrees and I think the actual temperature was below 5… it was pretty crazy out there! We took a few pictures to remember how ridiculous all this mess is/was!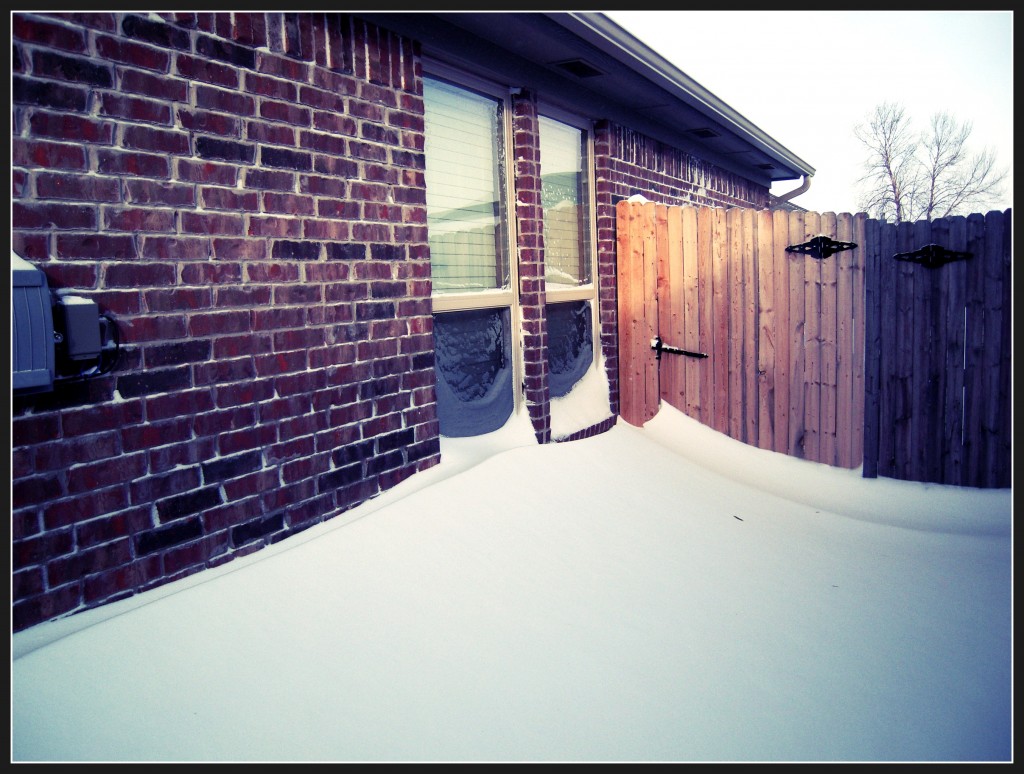 The snow drifts were really high… in this picture, the snow was drifted up to the window Grant's office! We had some measuring about 3 feet!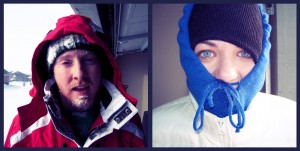 Grant had just jumped in the snow and I thought he looked like those pictures you see of people climbing Mt. Everest with all the ice hanging off of their beards and such!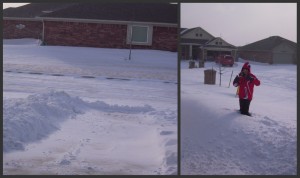 This is the driveway that we had just shoveled off! It quickly filled with snow again. It is now completely covered over! Hopefully we did SOME good!!! I think we are about to head out to try it again!!! The snow is not blowing as much today!
You can click on the pictures to make them larger!
I just took a little break from my blogging to shovel the driveway and walk around the neighborhood with Grant. I wish I had taken my camera with me because we came across a lot of exciting stuff. We saw a guy pulling 2 kids on a sled behind a four-wheeler… which I DO NOT think is a good thing, but it was interesting to see nonetheless! We also saw a UPS truck stuck down the road. He had been trying for about 30 mins to get out and finally got out about 5 mins after we got there. We also lent our snow shovel to our neighbor! It was a fun walk around the neighborhood!
I will leave you with this video of Grant's attempt at a snow angel (just click the image)…
[vimeogallery]

[/vimeogallery]
Stay warm!!!