Ahhh… sigh of relief!  The weekend has come, and not just any weekend… a LONG 3 day weekend!  This makes my heart SO happy! I have already had such a wonderful weekend and it is only Saturday afternoon!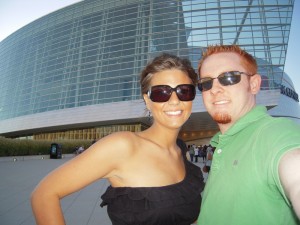 Last night, Grant and I got free tickets from someone at his work to go to the John Mayer concert in a nearby town!  It was such a great time! Definitely a little culture shock to me, but  I think it was probably good for me!  Grant has been a very long-time fan of Mr. Mayer's. As most of you know, Grant is a guitarist and he thinks John Mayer is a great musician!  It was so great to be able to go to the concert because we NEVER would have wanted to spend that much money to hear someone sing and play! I had wanted to get Grant tickets when I first heard that he was coming to our state, but we just couldn't seem to part with money that we had SO many other uses for. It was great to get out with each other and spend some time together, plus John Mayer was really good!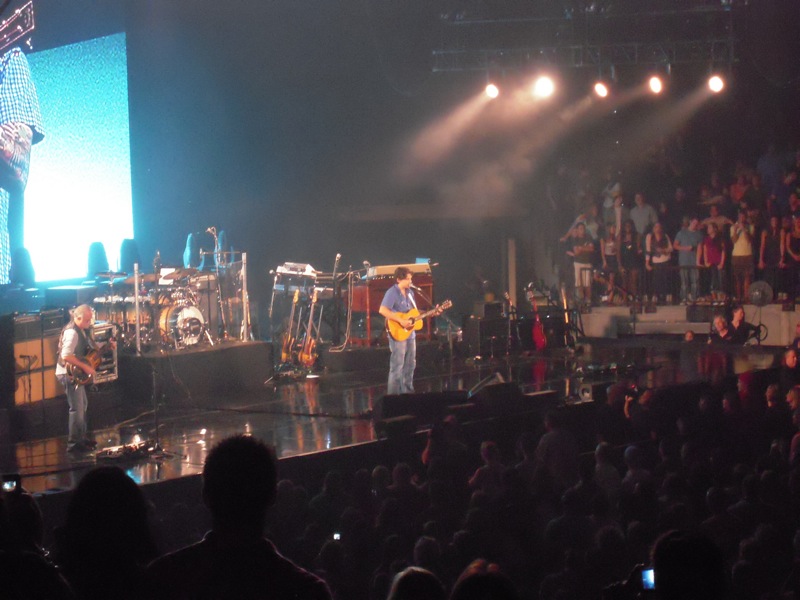 I am not sure what else we have planned for this weekend… I think we may get to go out for dinner tonight because we were supposed to go out last night after the concert, but it lasted until close to 11PM so everything was closed by the time we headed out.
I am thoroughly enjoying my weekend with my husband! I do need to do a bit of studying sometime this weekend. I have already studied a little bit of morphology this afternoon. I have a test Tuesday morning in Clinical Dental Hygiene theory… I am not SUPER nervous about the test because I think have done a pretty decent job on staying up with all the information presented and I have been good about reading the book ahead of time so that the lecture is just reinforcement, but I am still a little nervous about what to expect. I will probably study on that quite a bit this weekend too.
I think I am going to go hit the books or just lay around and watch a movie… I should probably do a little laundry too!
I hope everyone has an enjoyable LONG weekend!