I have officially applied to take my boards!! YIKES! I have so much to do between now and then– so stressful! I spent the entire weekend last weekend in Dallas at a board review! We sat in a room from 7:45AM-5:30PM three days straight! We were exhausted. This picture is from the last day– we were SO anxious to get outta that room and home to our families.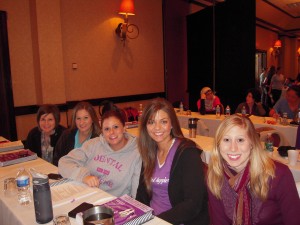 I keep saying that I am going to post some pictures of some projects that I have been working on around the house so I thought I'd put one of them up. I'm hoping to get all of them posted within the next few months.
We have an empty wall in our house that I have been needing a table for and I found an ad on Craigslist for a sofa table. I thought it would work perfectly so Grant and I went and checked it out. We ended up with the sofa table AND a headboard. We needed a headboard for the guest room so we bought that too. The sofa table didn't end up working for the wall that I had in mind, but it did end up in the guest room and I think it works great in there!
Here is the sofa table before:
The table was very pretty but just NOT us. The top was hand painted and I felt awful sanding it off, but it just didn't work with our decor. I thought this would be simple to sand and paint, but it was really tough.
Here is the finished product: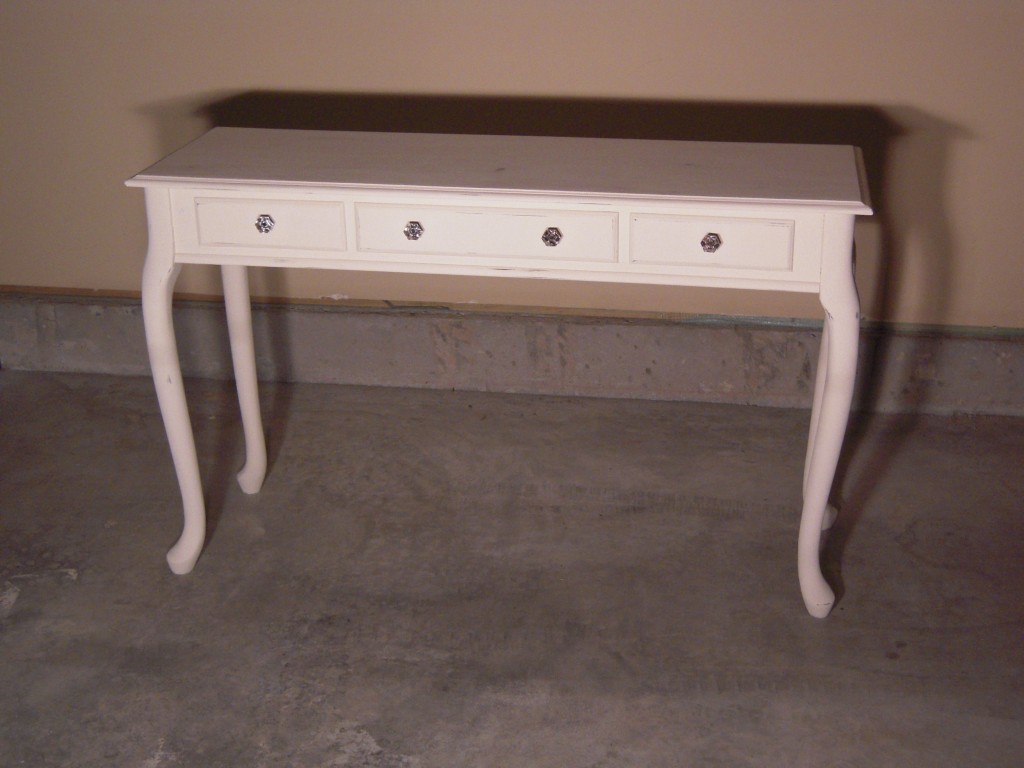 You can't really tell but the knobs are "faux crystal" knobs. We painted the table brown and then painted over it with cream colored paint. We then used sandpaper and strategically distressed it.
It was a lot of fun to do and I just LOVE projects like this! We are still working on decorating and furnishing our home and this is an inexpensive and fun way to do it. We aren't incredibly rushed to get the house completely decorated because we have years and years to do it so we are just taking our time! I have about 4 or 5 other projects that I have done since this one and I hope to share them with you soon!