I am VERY sad to report that my Labor Day weekend has come to an end. School has only been in session for 2.5 weeks and I am already exhausted. This weekend has been a wonderful time of rest and relaxation.
Grant and I attended the wedding of an old friend of Grant's from Seminole. It was a beautiful wedding and we are so excited for her to start this new journey! Marriage is SUCH a blessing!
This weekend has been an absolute blast for me. I had every intention of studying at least a few hours a night this weekend, but I didn't. I am regretting that decision now, but I really enjoyed my weekend. I miss my husband SO much already and I have only been studying for the past 5 hours. I was able to joke and have fun with my husband this weekend. We just got to be silly and laugh and enjoy each other! We even got some laundry done and some fall decorating done!
In 5 weeks, I will have another break! Fall Break… unfortunately it is only for one day, but it will be a break and I cannot wait. I will be pulling out one of those encouragement sticks tomorrow morning! I may have time to blog it tomorrow or later this week!
I love my husband and cannot wait until May 11th! I will no longer spend my evenings away from my husband studying, I will spend them enjoying his company, laughing, and being silly! My husband is a wonderful man who not only helped me fold laundry today, he also mowed the lawn and then came in and fixed dinner while I studied. I absolutely adore him and couldn't imagine going through DH school without him!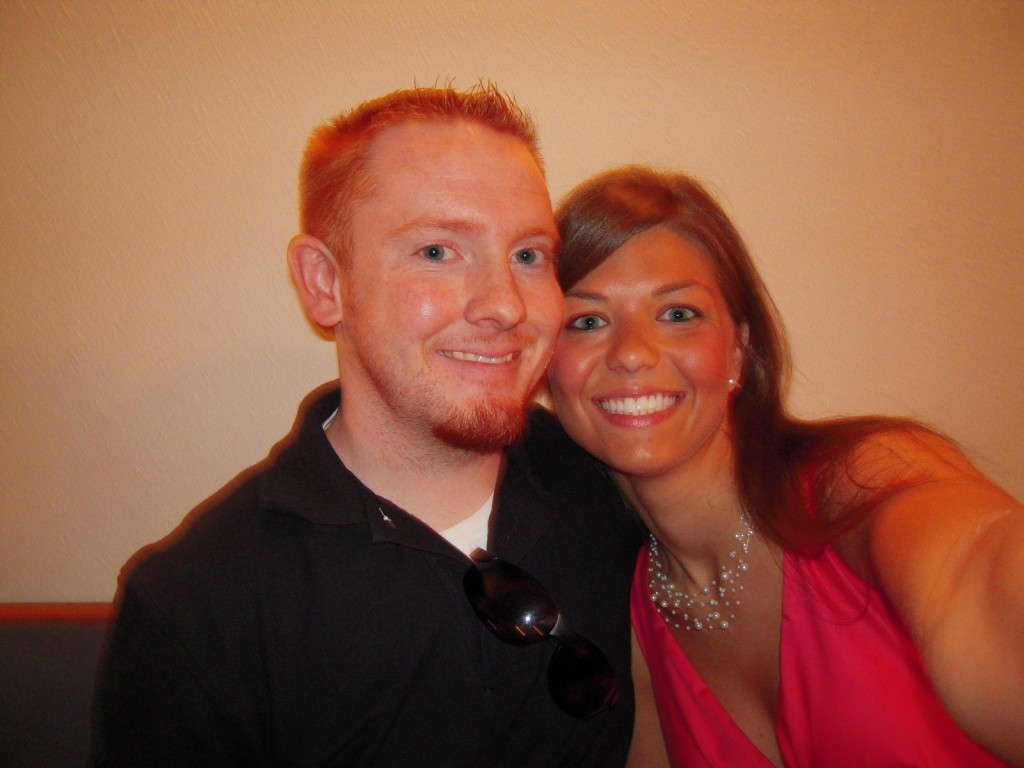 This is my best friend! God has truly blessed me!